Funders seeking to support rural grassroots organizations as part of a larger transformational movement strategy to build statewide power should consider the following:
1. Develop a deep understanding of place and community
Program officers should dedicate time to truly understand the communities supported through organizing grants
Grantmaking strategies should acknowledge that rural communities are not monolithic, just as all urban communities are not the same
Foundations should give deference to local organizers and organizations; they are the foremost experts of their communities and their own lived experience
Funders should recognize organizing models will differ across communities and cultures; for example, trauma healing work may be most impactful for organizers working in one community, but door-to-door canvassing and phone banking may be most effective in another community
Building grassroots power will take time and resources; there are no short cuts through top-down technocratic funding strategies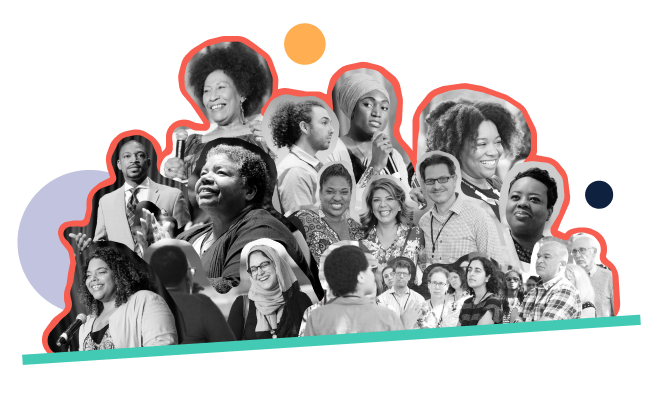 NFG organizes philanthropy so that Black, Indigenous, and people of color communities and low-income communities thrive. We offer funders a political home: a place to connect, strategize, and take action.
2. Structure multi-year, general operating support grantmaking to build transformational power from the bottom up while removing funding barriers for rural, POC-led and newer organizations.
Grassroots Organizing
Increase funding for multi-year, general operating support grants to address the following gaps in community organizing
Geographic Inequity — in general, rural communities have less access to grant resources than urban ones. Regionally, it seems that more resources are going toward Western New York, the Hudson Valley, New York City, and Long Island than to other areas of the state
Racial Inequity — POC-led organizations have less access to grant funding than white-led organizations
Legacy Inequity — legacy organizations, which are frequently white-led themselves, have greater access to funding than newer organizations seeking to build power in oppressed communities
Technical Assistance (TA) and Capacity Building
Increase awareness of and access to relevant technical assistance and capacity-building organizations
Geographic Inequity — in general, rural communities have less access to technical assistance and capacity-building organizations. Regionally, it appears access is best in Western New York, the Hudson Valley, New York City, and Long Island.
Statewide Tables
Support statewide tables that are committed to transformational movements rather than transactional models for change
Help connect rural organizers to statewide tables and other advocacy partners to build power from local communities all the way to the state capital
Support efforts to bridge urban and rural divides on statewide policy issues
3. Align grantmaking across a network of funders to build infrastructure for transformational movements.
Organizers in New York describe a transactional model for policy change and call for moving in the future to a model for transformational movements. Transformational movements could achieve a long-term rebalancing of power toward the communities most impacted by injustice. Rural organizers and grassroots groups say this dynamic is present in both philanthropy and statewide tables centered on non-grassroots policy and advocacy groups.