Generations of labor and grassroots groups have helped define Houston.
From new abolition and just transition visions, to immigrant rights, union, and worker center organizing, Houston's movement infrastructure is multi-faceted, multi-issue, and multi-sector.
Any conversation on community movements must begin with recognizing the long histories of Texas organizing. This includes Gulf Indigenous movements and Black community efforts for self-determination to generations of cross-border activism. Texas has even shaped legacies of populist organizing, bringing white and BIPOC working class farmers under the Jim Hightower brand of politics.
Today, movements continue to break ground offering a vision of coalitional, imaginative organizing that has focused its energy on big change: shifting whole sectors, gulf ecologies, cross-border geographies, and national politics. While the scale may be Texas-sized and visionary, organizers are deepening an emphasis on relational, in-depth organizing that centers the leadership and voice of BIPOC, working class, disabled, queer and trans, and other communities.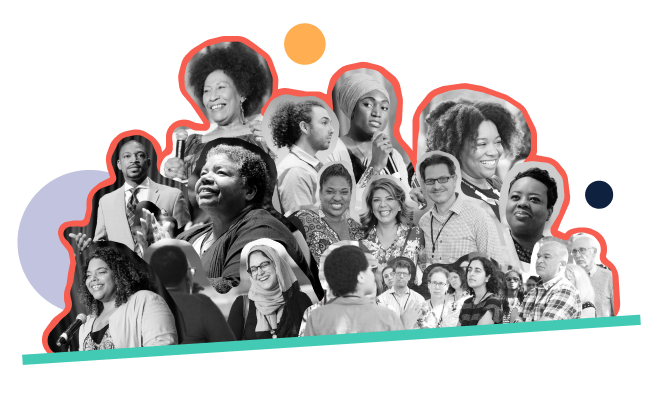 NFG organizes philanthropy so that Black, Indigenous, and people of color communities and low-income communities thrive. We offer funders a political home: a place to connect, strategize, and take action.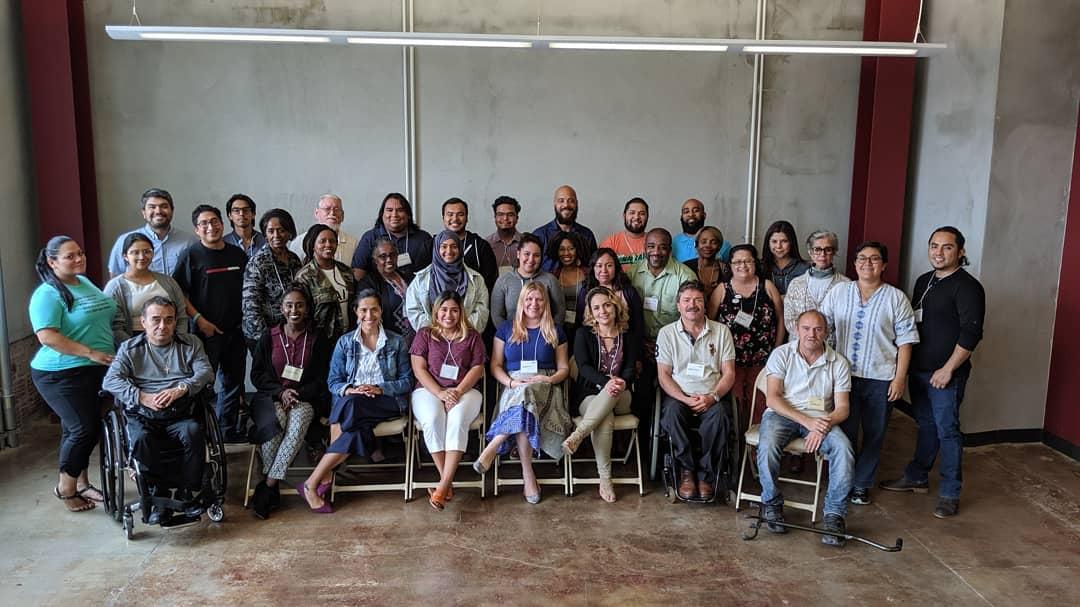 From Cycles to Civic Power
The patient investment of time and energy by local organizers — often with little resources — is not only shifting voting patterns, but redefining civic engagement in a landscape scarred with histories of exclusion. Coalitions like Houston in Action exemplify a new, multi-modal ideal of how to engage civically, involving both nascent grassroots groups and more established non-profits.
Civic power among marginalized groups has been attacked so deeply, one organizer explained, "people are waking up" to the need to "take the complex issue of civic engagement and embrace and understand the need for multiple tactics." This includes "organizing, outreach, engagement, policy change, through capacity building on data, racial justice training, organizing, from volunteerism."
Civic engagement, in other words, expands beyond voter rolls to supporting the leadership and voice of communities on the issues that matter to them.
Local Strategies, National Impact
While elections matter, there's plenty of non-electoral work to do to make Texas democratic and inclusive. This includes finding ways to give voice to more than half a million undocumented people — who, as one organizer shared, outnumber the population in New Orleans.
It's no accident that worker organizations have selected construction as a prime focus, given its outsized economic and social impact. Much as Houston's own justice for janitors movement helped ignite major immigrant rights activism, focusing on Latinx and Black, often undocumented workers in the construction field exposes their vulnerability from not just lacking workers compensation but being left out of the overall safety net and targeted via enforcement fear-tactics.
The coalitional efforts to address construction exemplify an important kind of "sectoral" strategy — one that is often discussed but little understood. It requires serious attention to geography and local racial, gender, and other power dynamics. Worker centers and labor leadership recognized that "organizing contractor by contractor wasn't affecting the change we wanted to make." Houston was selected as a place with low labor density, "low labor standards, and high exploitation."
Both the International Union of Painters and Allied Trades (IUPAT District Council 88) and Texas Gulf Coast Area Labor Federation have prioritized vulnerable undocumented workers. Workers Defense Project has worked closely with labor partners to address these construction industry dynamics by advocating for the Better Builder Program, which invites developers to pledge to uphold standards like living wages, OSHA safety training, hiring goals from local craft training programs, workers compensation coverage, and independent third party monitoring to ensure these standards are met.
"You know, solidarity can mean a lot of things. Sometimes it's showing up on a picket line, but sometimes it's sitting in a room with your brothers and sisters and having hard conversations about what is it that we all have in common, and how do we figure that out and move forward."
— Houston local organizer
It's no secret also that Workers Defense Project (WDP) and unions selected a sector where trade unions have a history of racialized exclusion and do not always engage in social movement approaches. In all these senses, Houston is far from what organizers often see as "low-hanging fruit." Yet, Houston has led the nation in these victories and "[taking on the] underground economy, affecting real change but also building strong relationships."
Part of the success of affiliates like IUPAT District Council 88 and WDP is their ability to understand the workers as part of a whole community. In some cases, construction workers also have family members in domestic work, landscapers, childcare and other precarious, unprotected sectors. The organizing in construction is increasingly in concert with other activism then through the National Domestic Workers Alliance (NDWA). NDWA, meanwhile, has organized local Houston chapters of their We Dream in Black program specifically supporting the leadership and political development of Black domestic workers.
The Texas Gulf Coast Area Labor Foundation has also been vocal in supporting a County-level agenda of ending cash bail and other criminal justice issues. Together, WDP, NDWA and union affiliates have made a significant impact in supporting the development of multi-racial worker leadership and power in ways that consider the whole worker.
Building Back, Better Than Ever
The Texas Gulf Coast Area Labor Federation helped drive the Build Houston Better campaign starting in 2018 in response to Hurricane Harvey.
Build Houston Better sought to increase access to "good, high-wage, high-road jobs" as part of an equitable recovery. Organizers brought inside and outside strategies to push forward the agenda, and their energy helped shake a usually much more construction boss-friendly environment. Part of the campaign's victories included ensuring OSHA 10 and 30 trainings for all workers, as well as securing $120 million in funding from federal Housing & Urban Development (HUD) to expand apprenticeship and create targeted hiring for construction workers for government-supported repairs.
The organizers' success spurred an expansive #BuildHoustonBetter campaign to shape multifamily housing being built in damaged areas by the City of Houston. These include mandating a $15 minimum wage for such projects, and including similar safety protections and an apprenticeship pipeline. In fighting for expanding this to Harris County (mobilizing suburban power), organizations have sought a second chance hiring provision to prioritize formerly-incarcerated people for construction training and jobs programs tied to these federal contracts. Labor and community have identified the kinds of loopholes companies use via subcontracting and sought enforcement of these standards across the contracting chain. With new leadership in Harris County thanks to creative civic engagement, an approach on both good worker-oriented policy and real enforcement now stands a chance — designed to square up to the state's pre-emption.