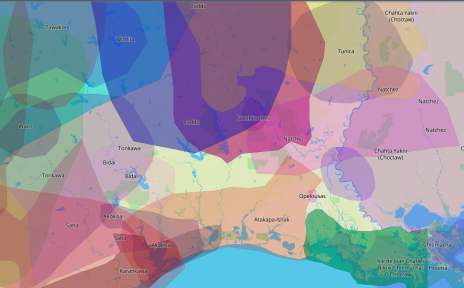 A Tunica-Biloxi saying proclaims, "Tahch'ihchi ra inkniti, "Tahch'ihchi hishtahahki likat'ihch, Tonimahonisɛma hishtahaki hɛhchi 'ɔnta." The Sun strongly told us, "If the sun is shining, the Indian people are still here."
The Gulf Coast offered a vibrant and lush home for its traditional caretakers, including Atakapa, Karankawa, Tunica, Biloxi, Ofo, Choctaw, and Ayovel peoples who made home and brought life from what the settler colonists named Texas and Louisiana.
More than 70,000 Native residents live in Houston today, yet the closest Bureau of Indian Affairs office lies in Oklahoma, some 460-miles away. The Tunica-Biloxi have newly constructed the American Indian Center of Houston, opened in February 2020, offering services, workshops, and other community space. That same year, spurred in part by the death of Carrizo- Coahuiltecan nation elder Enrique Hynes, young Indigenous leaders also fought for the city's recognition of Indigenous People's Day and the removal of a Columbus statue in the city.
Houston's history is shaped by the transformative struggles for abolition and Black liberation – most famously tied to the history of Juneteenth in Texas. In part embedded in the Jim Crow regime, in part a destination for rural migrants from other Gulf regions fleeing deep South violence, Houston became a hub of emancipated Black life post-Civil War and the first half of the 20th Century. While the Fourth Ward, or Freedmen's Town, are among the most recognized centers of Black life, the Third and Fifth Ward are also key neighborhoods- the former being where police murder victim George Floyd grew up. Hemmed in by redlining and targeted by hyper-policing tied to the war on drugs beginning in the 1970s, these neighborhoods were stripped of state resources. 
Multi-generational exclusion has driven many mostly-Black residents into poverty – with more than half of Third Ward residents holding an income of less $10,000. Yet, as cycles of dis/investment have shifted, these neighborhoods have been targeted for gentrification, and residents have mobilized faith and community groups to curb this displacement. Working to preserve housing and businesses in sites like Third Ward's Emancipation Park (and newly, Avenue), Black communities have brought to the public the central role they play in Houston's past, present, and future.
Houston is also entangled in Texas' history as part of Mexico, and both long-term settlers and long-term migration from Mexico and Central America. According to 2010 Census data, nearly 20% of the Houston-Galveston region was US-born Latinx, and 15% Latinx born outside the US. Most of this population was Mexican, but a significant portion Salvadoran. 
Cross-border solidarity regarding but going beyond immigrant rights has critically influenced Houston's political, economic, and cultural life. In late 2020, Houston lost activist Maria Jimenez to cancer at 70 — and her career embodied the immigrant rights and migrant leadership that reshaped Houston over decades. Joining the Mexican American Youth Organization as a student at University of Houston, she later ran for office as part of new emerging progressive Raza Unida ticket. Since then, she worked to support Mayan communities in Central Mexico, and locally helped support Central American workers, via Service Employees International Union (SEIU), bringing in 2006 a first-ever union contract for 5,300 janitors resulted in a 47% pay increase. She also created the South Texas Human Rights Center. Jimenez's work represents the multi-generational nature of Latinx activism in Houston  linking  across Central America and Mexico, indigenous and Black communities, and labor, community and civic power – most recently helping propel progressive Latina Lina Hidalgo to County Judge.
While Texas has passed an unprecedented ban on sanctuary city laws (thereby giving police the right to inquire on immigration status), Houston organizers have built grassroots and, at the county, civic power to pass policies that, as one interviewee noted, "have certainly flown in the face of state [migration] policy." These include creating a $2 million fund in 2020 through the Harris County Commissioner Court to support free legal services for those facing deportation in any Houston's detention centers.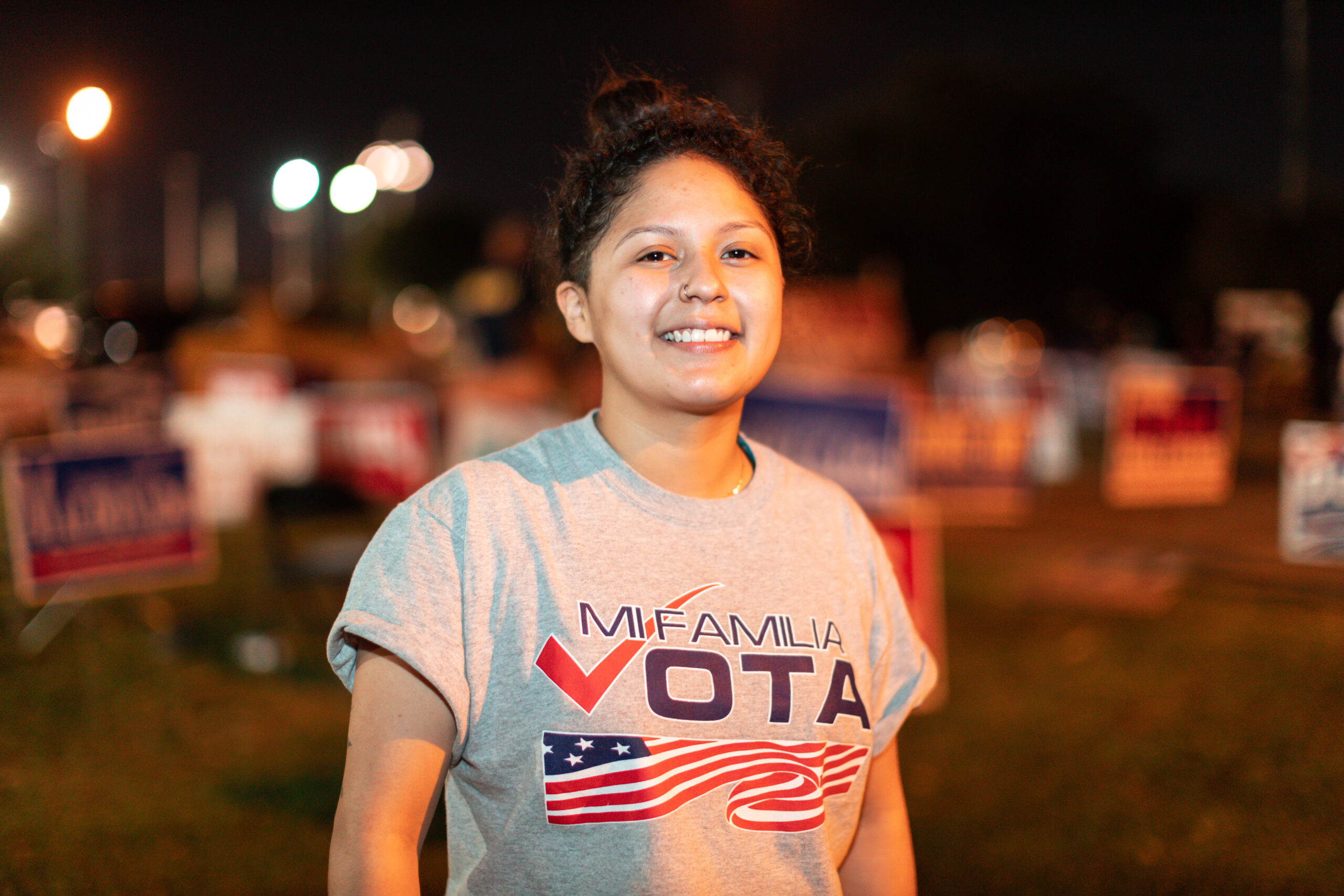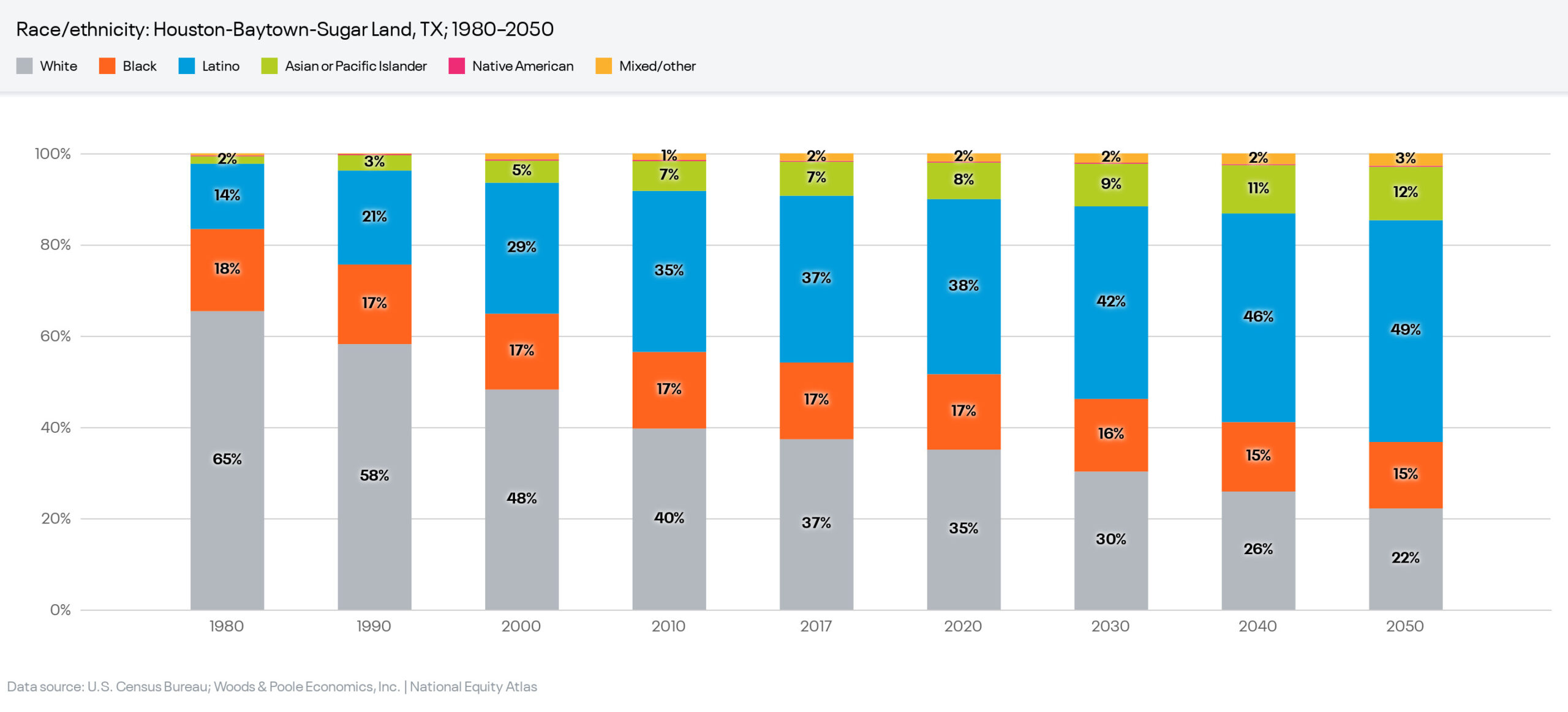 The Houston-Galveston region ranked 9th most diverse in US large metropolitan regions, surpassing other Southern cities such as Atlanta and Houston. It is also the 5th most populous region – growing a stunning 20% from the 2010 to the estimated 2020 census. More than 7% of the region's residents identify as Asian Pacific Islander (US and foreign-born), most prominently Vietnamese, South Asian and Chinese or Taiwanese. The experiences of Houston's Asian migrants are often less-visible, and many organizations note how underserved these groups are with resources regarding reporting hate violence, but also in general towards accessing social services. Organizations like OCA-Asian Pacific American Advocates have been a long-term voice (since 1979) creating space for the specific needs of API communities, most recently in conversations on the Census 2020, equitable disaster recovery, and COVID-19 protections. 
Often those learning about Houston underestimate not just the diversity but the size of the region which covers nearly 10,000 square miles. Under the Woodlands-Sugar Land Metropolitan Statistical Area (MSA) are nine Texas counties (Austin, Brazoria, Chambers, Fort Bend, Galveston, Harris, Liberty, Montgomery and Waller), which include 124 incorporated cities and 33 census designated places. The region is larger than New Jersey or Connecticut.
While a point of pride for some, transportation across the region is a "huge issue." Even larger: uniting political and social demands across the diverse suburban/exurban-ized region. Yet this is precisely part of its importance to a national conversation: with further suburban demographic shifts towards BIPOC communities, Houston is a place to look for concerted efforts to bridge movements across both suburban and small cities, and to set a new vision for the region.