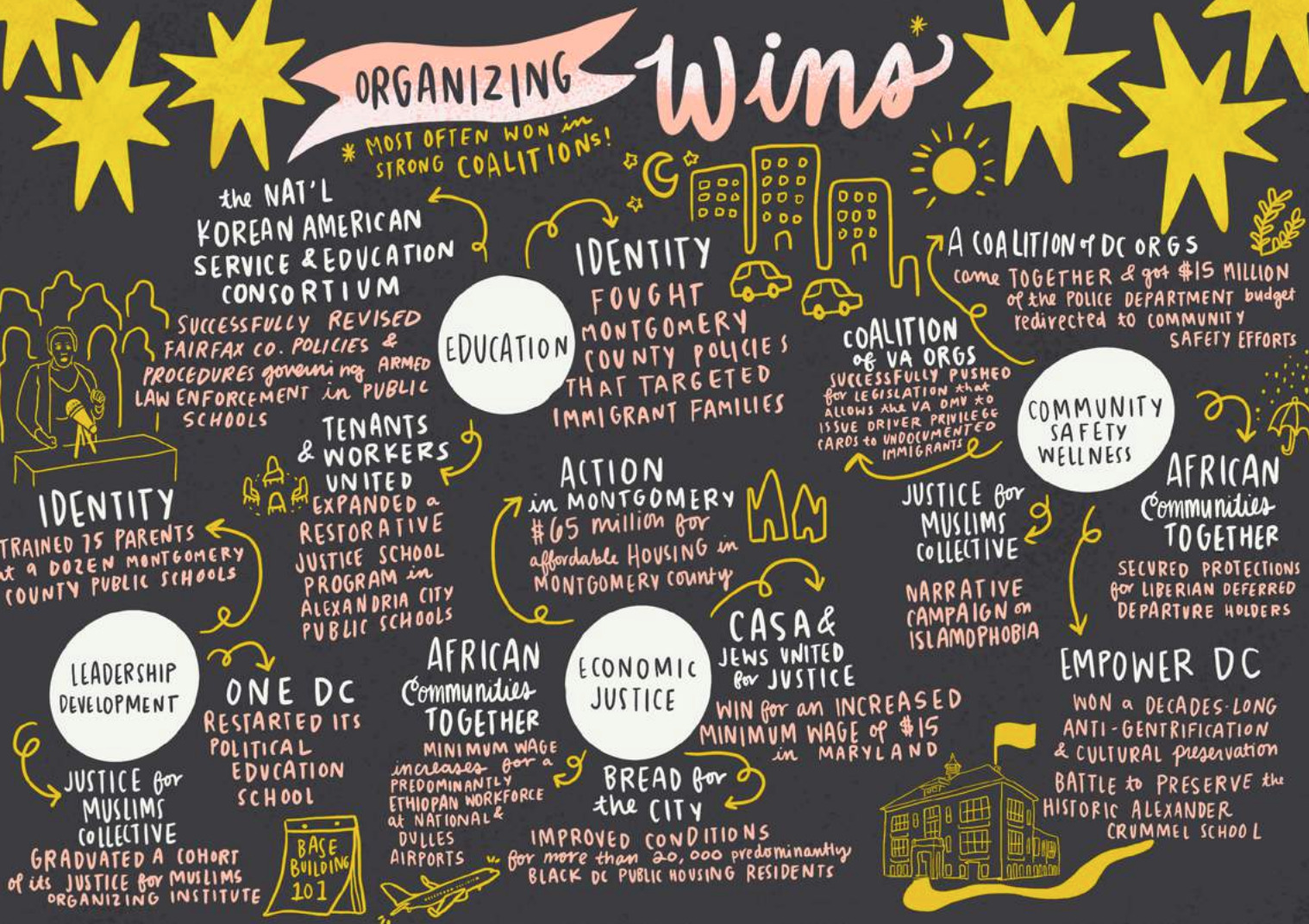 Just as organizations can capitalize on the increased energy to fight the systemic oppression of BIPOC, so too can they use the pandemic as a catalyst to secure new social supports. DC Jobs with Justice, for example, has supported mutual aid efforts while advocating for expanded sick days and funding for workers excluded from government benefits for the unemployed. COVID provides an organizing opportunity to invite community members to reimagine what healthcare should look like, to analyze and assess the current system, highlight its flaws, and fight for something better. 
In the meantime, power-building organizations will continue finding ways to support immediate needs. African Communities Together has provided rent assistance and helped tenants in apartment buildings identify strategies to stay safe. Bread for the City has expanded access to COVID-19 testing in its own clinics. 
Multiple groups have developed new partnerships with direct service providers, churches, and restaurants, and they will continue to build on those relationships after the virus has been managed. They will keep working across race and issue lines, increasing their collective capacity to make change in the region. They will maintain their commitment to an intersectional analysis so that the systemic and structural change they create includes all.